Understanding and Teaching the Civil Rights Movement (The Harvey Goldberg Series for Understanding and Teaching History) (Paperback)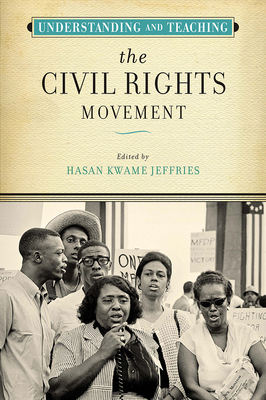 $21.95

Usually Ships in 1-5 Days
Description
---
The civil rights movement transformed the United States in such fundamental ways that exploring it in the classroom can pose real challenges for instructors and students alike. Speaking to the critical pedagogical need to teach civil rights history accurately and effectively, this volume goes beyond the usual focus on iconic leaders of the 1950s and 1960s to examine the broadly configured origins, evolution, and outcomes of African Americans' struggle for freedom. Essays provide strategies for teaching famous and forgotten civil rights people and places, suggestions for using music and movies, frameworks for teaching self-defense and activism outside the South, a curriculum guide for examining the Black Panther Party, and more.
Books in the popular Harvey Goldberg Series provide high school and introductory college-level instructors with ample resources and strategies for better engaging students in critical, thought-provoking topics. By allowing for the implementation of a more nuanced curriculum, this is history instruction at its best. Understanding and Teaching the Civil Rights Movement will transform how the United States civil rights movement is taught.
About the Author
---
Hasan Kwame Jeffries is an associate professor of history at The Ohio State University and the author of Bloody Lowndes: Civil Rights and Black Power in Alabama's Black Belt.