The Absent Superpower: The Shale Revolution and a World Without America (Hardcover)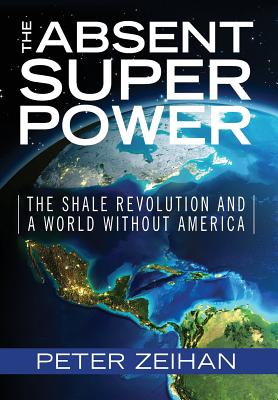 $35.00

Usually Ships in 1-5 Days
Description
---
The world is changing in ways most of us find incomprehensible. Terrorism spills out of the Middle East into Europe. Russia, Iran, Saudi Arabia, China and Japan vie to see who can be most aggressive. Financial breakdown in Asia and Europe guts growth, challenging hard-won political stability.
Yet for the Americans, these changes are fantastic. Alone among the world's powers, only the United States is geographically wealthy, demographically robust, and energy secure. That last piece -- American energy security -- is rapidly emerging as the most critical piece of the global picture.
The American shale revolution does more than sever the largest of the remaining ties that bind America's fate to the wider world. It re-industrializes the United States, accelerates the global order's breakdown, and triggers a series of wide ranging military conflicts that will shape the next two decades. The common theme? Just as the global economy tips into chaos, just as global energy becomes dangerous, just as the world really needs the Americans to be engaged, the United States will be...absent.
In 2014's The Accidental Superpower, geopolitical strategist Peter Zeihan made the case that geographic, demographic and energy trends were unravelling the global system. Zeihan takes the story a step further in The Absent Superpower, mapping out the threats and opportunities as the world descends into Disorder.