Understanding Municipal Fiscal Health: A Model for Local Governments in the USA (Paperback)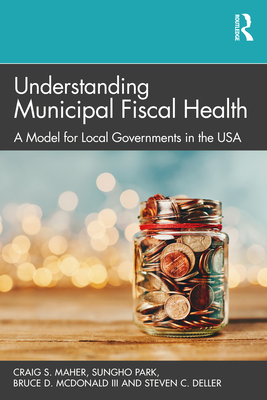 Description
---
Understanding Municipal Fiscal Health provides an in-depth assessment of the fiscal health of cities throughout the United States.
The book examines the tools currently available to cities for designing a revenue structure, measuring fiscal conditions and measuring fiscal health. It explains how artificial policies such as tax and expenditure limitations influence fiscal policies, and how communities can overcome socioeconomic and state-policy barriers to produce strong fiscal conditions. The authors go beyond simple theory to analyze patterns of fiscal health using actual financial, demographic and TEL data from an accurate data source, the Government Financial Officers Association survey. The book offers a solid basis of empirical evidence including quantitative case studies--complete with discussion questions--to help practitioners better understand the environment in which they are functioning and the policy tools they need to help advocate for change.
This book teaches the reader the science and art of municipal financial analysis, and will be invaluable for local and state officials, analysts, and students and researchers.
About the Author
---
Craig S. Maher is a full professor and current director of the School of Public Administration at the University of Nebraska at Omaha, United States.Sungho Park is an assistant professor of public policy and administration in the Department of Political Science at the University of Alabama, United States.Bruce D. McDonald III is an associate professor of public budgeting and finance at North Carolina State University, United States.Steven C. Deller is a professor of agricultural and applied economics at the University of Wisconsin-Madison, USA, and a community economic development specialist with its Division of Extension.