The Labyrinth of Curiosities: Journey Through Hundreds of Wild Facts and Fascinating Trivia--and Their Surprising Connections! (Hardcover)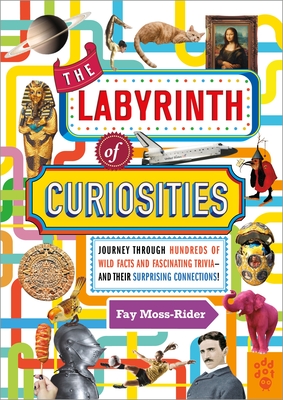 Description
---
The perfect gift for your smartest friends and family (or you), The Labyrinth of Curiosities is a maze of 400 pages of trivia where each factoid and tidbit leads unexpectedly to the next.

This never-before-seen, full-color, maze-like format makes for an entirely new way of discovering cool trivia in history, science, pop culture, and more!

What do sign language puns have to do with Shakespearean cats? How do secret languages involve infamous twins? And how are gingko trees and tidal waves related? Open the labyrinth to embark on a voyage of exploration.

Start at the beginning or open anywhere in the book, pick a fact that catches your eye, and see where it leads you—you'll never know what peculiar trivia is waiting on the next page!
About the Author
---
Fay Moss-Rider is an author from Michigan who lives and works in Brooklyn.