Werner's Nomenclature of Colours;Adapted to Zoology, Botany, Chemistry, Mineralogy, Anatomy, and the Arts (Hardcover)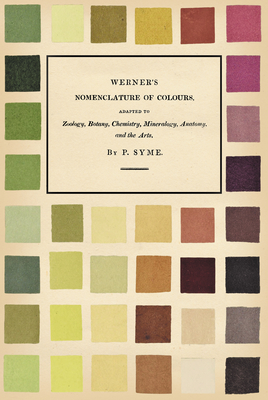 $29.99

Usually Ships in 1-5 Days
Description
---
Read & Co. presents this new edition of Werner's Nomenclature of Colours. First published in 1814, this small volume comprises a collection of 110 swatches displaying nature's colour palette together with their poetical descriptions.
In the 18th century, German geologist Abraham Gottlob Werner set out to establish a standard reference guide to colour for use in the general sciences. Scottish flower painter Patrick Syme later enhanced and extended Werner's work to include all of the most common colours or tints that appear in nature, with each colour swatch accompanied by examples from the Animal, Vegetable and Mineral Kingdoms.
The resulting work was used by many scientists, explorers and anthropologists to further their studies, including Charles Darwin during his time on the HMS Beagle. Werner's Nomenclature of Colours is considered the predecessor of modern systems such as Pantone and has even inspired heritage paint ranges from the likes of Dulux and Farrow & Ball.
Read & Co. is republishing this beautiful little volume in a new facsimile edition and has taken great care to reproduce the original text and art for a new generation of artists and scientists.