Atlantis: The Find of a Lifetime (Paperback)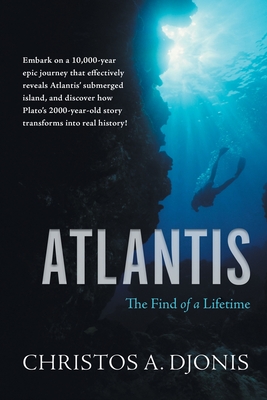 $22.95

Usually Ships in 1-5 Days
Description
---
Never before has there been a real discovery where all the physical characteristics of a proposed location matched Plato's description of Atlantis. Not even the original Santorini hypothesis could sufficiently meet the given criteria.
After years of extensive research, in conjunction with new archeological evidence, and with the aid of satellite technology, Christos A. Djonis credibly reveals that Plato based his story of Atlantis on a real prehistoric setting, now beneath 400 feet of water. We now have a real discovery where all the physical characteristics, along with Plato's given chronology, flawlessly match, and they are precisely in the exact order as Plato depicted. Moreover, DNA and archaeological evidence of an advanced Neolithic civilization occupying the prehistoric submerged island, at around 9600 BC, further confirm a perfect case scenario.
"Finally, a study that gives a logical and well-supported documentation for the existence of Plato's Atlantis I was totally enthralled with this exciting piece of history..."
C.A Schultz, Schultz Studios