The Picture of Dorian Gray (Deluxe Hardbound Edition) (Hardcover)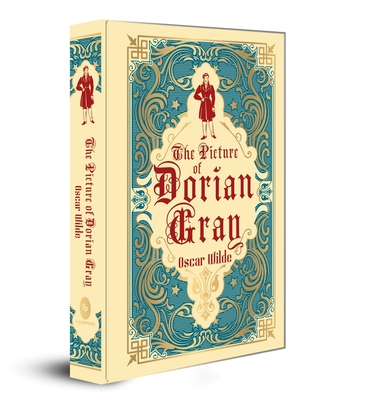 Description
---
Indulge in the captivating world of Oscar Wilde's masterpiece The Picture of Dorian Gray. This exquisite edition presents Wilde's iconic novel in a visually stunning format, offering readers a luxurious reading experience. Immerse yourself in the decadence, beauty, and moral complexity of Dorian Gray's haunting tale.


Features Wilde's signature wit and commentary on Victorian society
Deluxe hardbound edition with a beautiful cover design
Explores the themes of morality, beauty, and corruption
Offers insights into Wilde's thought-provoking storytelling
A collector's item for literature enthusiasts
About the Author
---
"Born in Dublin in 1854, Oscar Wilde was educated at home till the age of nine. He attended the Portora Royal School, Enniskillen, from 1864 to 1871. In 1874, he graduated from Trinity College, Dublin.
Wilde' s first play, Vera: or the Nihilists, did not meet much success. He refined his ideas about art, its purpose and supremacy, and incorporated themes of decadence, duplicity, and beauty into his only novel, The Picture of Dorian Gray (1890). Continuing his interest in theatre he wrote Salome, a play in one act, in 1891.
Wilde became one of the most successful playwrights of the late Victorian London after producing four comedies— Lady Windermere' s Fan, A Woman of No Importance, An Ideal Husband, and The Importance of Being Earnest. First performed in 1895 in collaboration with George Alexander at St. James' s Theater, London, The Importance of Being Earnest was considered Wilde' s masterpiece and continues to remain his most popular play. The Ballad of Reading Gaol, published in 1898, was his last work. Wilde died in 1900 at the age of 46, in Paris."