Leave Your Footprint (Hardcover)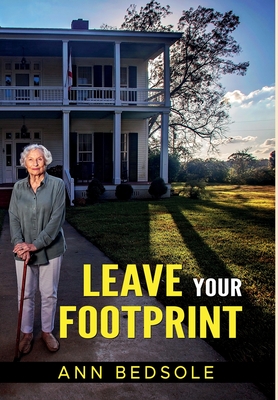 $29.49

Usually Ships in 1-5 Days
Description
---
My father told Maida and me that we could do anything. He told us he never wanted to hear us give the excuse, 'I can't do it, I'm just a girl.' You can do anything you want. You just have to go and do it ... He told us something else, and many times. 'Don't go through this life and not leave something. Don't forget to leave your footprint.'"
Candidly and often as not, humorously, Ann Bedsole tells the story not just of her life, but of the Alabama of her day, from growing up in rural Southwest Alabama in the 1930s and 1940s, to having three children, and, at age 48, starting arguably the greatest career of any woman in Alabama political history.
Ann was the first woman ever elected to the Alabama State Senate, as well as the first Republican woman to serve in the Alabama House of Representatives. Ann blazed, or rather bulldozed, trails for women in Alabama politics, taking the Old Boys - her term for the legislators she found in Montgomery in the 1970s - head on, and on their own terms.
Her career outside of politics has been as impressive as her time in politics. Ann's non-profit work has led the creation and growth of important institutions, including the Alabama School of Math and Science and the Sybil Smith Village. She was named First Lady of Mobile in 1972, Mobilian of the Year in 1993, and Philanthropist of the Year in 1998. In 2002, she was inducted into the Alabama Academy of Honor, which recognizes living persons for their achievements and contributions to the state.
Ann turns 93 in January 2023, and continues to promote projects and issues that matter to her. As she says in the book, "I've told my doctors they've just got to give me three or four more good years. I have things I absolutely must get done."